Let's Talk About Boobs | GIRL TALK
Hello, my lovelies!
Welcome to the first installment of my new 'GIRL TALK' series; in which I aim to cover a spectrum of topics and issues which affect females. I want this series to be empowering, filled with advice, a safe space, a space for everyone (not just females) to share their opinions.
Today, we're going to be learning about breasts. I'm sure you're all fed up of me banging on about boobies recently, but...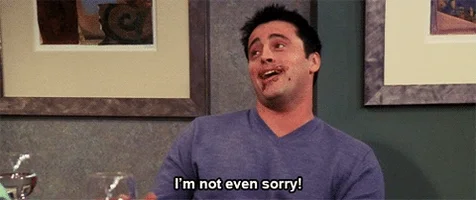 October is Breast Cancer awareness month and I'm kicking off with a post about the importance of proper booby care! As most of you probably know, last week I had surgery to remove the remainder of my tumor. Thankfully, the surgery was a day-admission and it all went well. Quick, easy, and I'm now on the mend.
Whilst I was in the waiting room, I was reflecting on my journey and the importance of checking your boobs, having the right bra style and size, knowing breast cancer symptoms. I knew almost nothing prior to my experiences. I wasn't properly informed at school, and to be very honest, I didn't think that I needed to know. I had the "it'll never affect me" attitude. Being young, a non-smoker, non-drinker, physically active, I presumed that I was healthy and safe. I checked my boobs, probably a maximum of twice a year. To be honest, I never knew how to thoroughly check myself, or what I was meant to look for.
I'm making it my personal goal to educate women and men alike about the risks, symptoms and reality of breast cancer.
Firstly, do you know how to check your boobs? I'm going to break it down into five, easy to follow steps.
ONE. Get in front of a mirror. Whack off your top, bra, bralette, whatever. Look at your breasts in the mirror with your shoulders straight and your hands placed on your waist/hip area.
Check to see if they're the 'usual' size, shape, colour. Check for swelling, distortion. If you notice any dimples, bulging of the skin, nipple discharge, a nipple that has changed position or suddenly inverted, redness soreness, rash, then you should bring this to the attention of your doctor.
TWO.
Raise your arms above your head and hold your hands together. Look for the same changes as before.
THREE.
Whilst having raised arms, this is a good opportunity to check the nipples more thoroughly for any discharge/fluids (watery, milky, yellow or bloody).
FOUR.
Lie down, let your boobs fall naturally and have a good ol' feel. Use your right hand to feel your left breast and vice versa. Be firm, keep your fingers together and roll them back and forth whilst feeling a particular area. Move around until both breasts are well and truly checked for lumps, bumps and rashes. Make sure to check around your collarbones and under your armpits and around your side-boob area!
FIVE.
Stand up or sit up and repeat step four in this position.
If you find even the smallest concern or you're not confident in your own self-examination, you can always visit your GP who will be able to give you a physical examination and/or any advice you may need.
Why is it important to check your boobs? According to research, 27% of breast cancer cases can be prevented and treated by early diagnosis. There are approximately 55,000 new breast cancer cases every year in the UK alone - that's 150 cases per day.
Over the past three years, my bra size has fluctuated. I started off as a 34DD, then a 34E, after gaining weight. I was a 36E. I didn't have the money to buy a new wardrobe of pretty bras every time my bra size changed. Most of the time, I stuck to the same bra size I was originally. This wasn't good for my boobs or posture and was very uncomfortable.
I had to seek an alternative. Thankfully. pretty bralettes were coming into fashion and also thankfully, they were here to stay. Over three years on since I started wearing bralettes and the trend is still going strong.
Years went by and I started to lose faith in bras. Wires, center-gores, cups, it was all irrelevant and uncomfortable to me. I was kind of bitter that I couldn't wear a sexy push up or a girly balconette. I told myself that I should stick to bralettes and that was that.
Until a few months ago, when I became an ambassador for Boux Avenue. Prior to starting my role as an ambassador, I was given the opportunity to have a VIP bra fitting at the Meadowhall store. I had experienced fittings at different lingerie companies before, all of which were rushed and inaccurate. My specialist, Jane, really got to know me. I told her about my condition, the styles/colours I like on myself, and I let her work her magic!
I was thoroughly measured, twice over, and also assessed on the fit of the bra once it was on my body. Jane then found lots of styles of bras and bralettes, knickers, nightwear and loungewear. We both got a feel for the cuts and colours which suited me, and which didn't.
Not gonna lie, the best part of my VIP service was the bottle of complimentary prosecco, sweets and goody box. Boux Avenue really know how to treat a gal!
Following my fitting, I purchased a few sets and I was also gifted a few sets. Betweem then and my surgery last week, I was wearing bras non-stop. And I'm not talking about wearing a bra 9-5 for uni/work and running home to take it off at the end of the day. I'm talking, looking forward to wearing a pretty matching set for the entire day and taking it off just before bed - a feeling I thought I'd never have.
Post-surgery, I can't wear underwired bras or bralettes. So, I've bee taking advantage of the softer, unwired bralettes.
The bra fitting at Boux Avenue helped improve my breast support, my posture, my back aches, stopped my boobs from being squashed into cups too small. Best of all, it's 100% free and there is no obligation to buy anything.
If you're a regular Boux Avenue shopper, you'll know that they partner with Breast Cancer Care to rasie money and awareness for the charity. It's a charity that has helped me substantially and I'm so proud to be part of such an amazing, empowering campaign.
The aim of the partnership is to raise at least £50,000 for the charity this year. Throughout October, 10% of all sales from the
Aimee
and
Reagan
bra styles will be donated to the charity (I have the Reagan set and it's all kinds of comfy, sexy, flattering!). Customers can also donate online and in store.
You'll see me posting a lot regarding this campaign on social media, especially over the next month. If you're unable to donate, please share, retweet, re-gram, like, re-post any of my social content to spread the word - everything helps!
Lastly, if you're feeling spendy, luckily I have a sweet lil discount code for all of my followers and readers! Enter code SHANNON20 (note: the caps) at the checkout for a lovely 20% off your purchase at Boux Avenue.
That's all, folks! As always, if you have any questions, comments, etc. please leave them in the comments section below. Alternatively, you can e-mail me, message me... anything!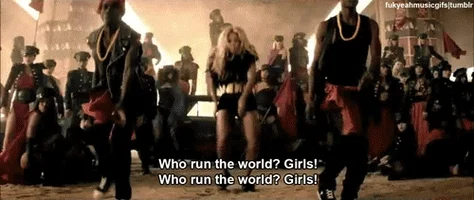 *This is a non-profit collaboration for, I am not paid to promote this partnership.*